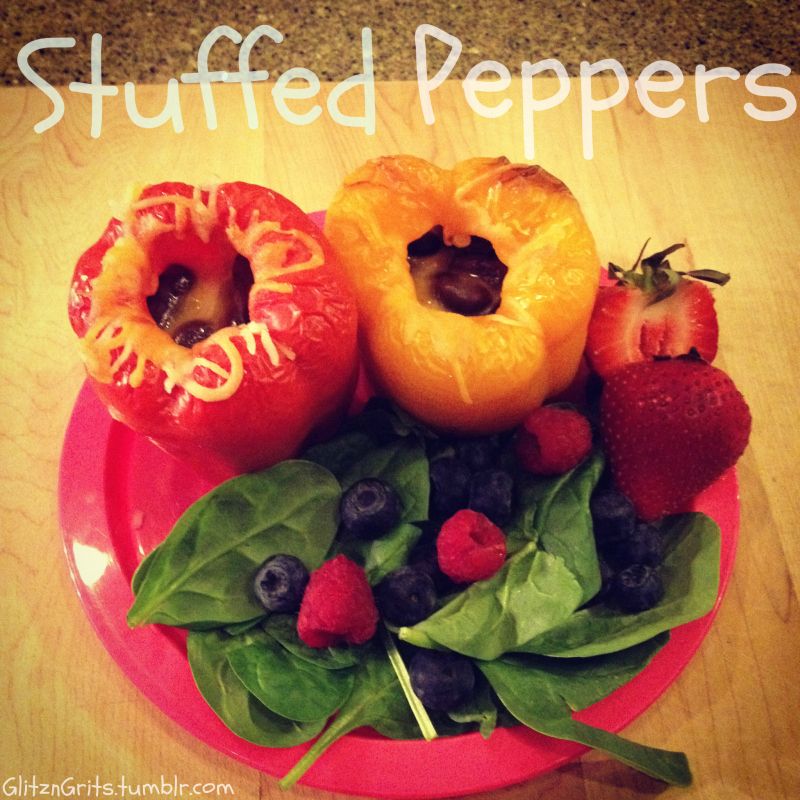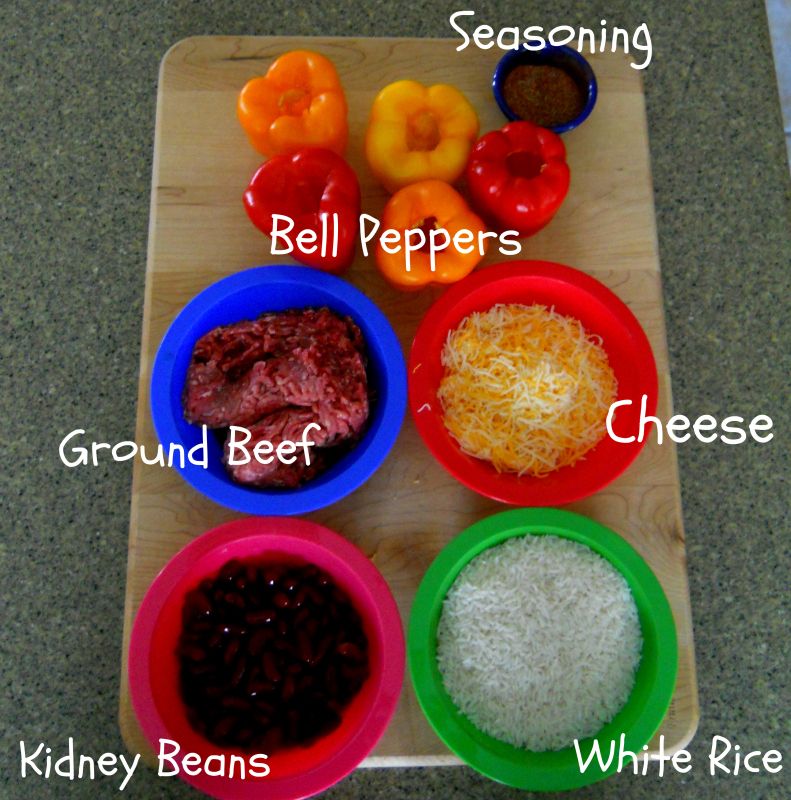 Ingredients
Bell Peppers
Can of kidney bean (or what ever bean you like)
Cup of rice
1/2 lb of ground beef
1/2 cup of cheese
Seasoning (whatever you typically use when cooking ground beef)
Directions
Cut the tops off the bell peppers and remove the insides. 
Place the bell peppers in a pot of water and bring the water to a boil. Peppers should be covered in water. Cook until the form beings to change and the peppers are soft.
While the peppers are boiling cook the rice, kidney beans and ground beef to your liking. All in separate pots, of course.
Once the peppers and everything else is cooked preheat the oven at 350 degrees.
Carefully remove the peppers and drain all the water. Use caution cause the peppers will be hot.
Place the peppers in a pyrex dish of your liking. Fill each pepper with ground beef, rice and beans. Top them off with cheese. If your like me then don't be afraid to let the cheese spill over.
Cook them at 350 degrees for about 30 minutes or until the cheese has melted and the tops begin to brown.
Note
The dish can always be modified if you're looking to be healthy by using lean ground beef or ground turkey. Personally I don't like turkey but I would love to know how it turns out if y'all try it. Brown rice instead of white rice may also be substituted.