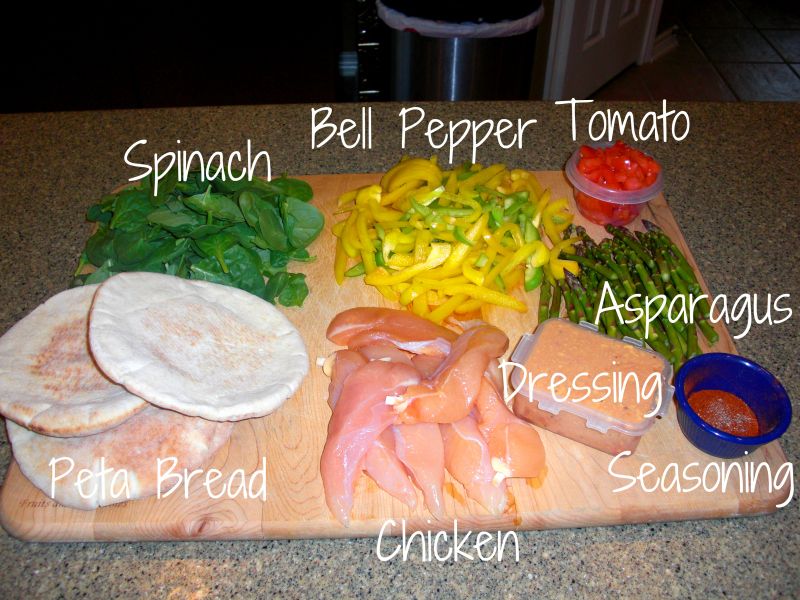 Ingredient
2 Cups of spinach leaves
3 Bell Peppers chopped
1 tomato chopped
1/2 lb of boneless, skinless, chicken breast (about 6 strips)
1/2 cup of raspberry vinaigrette dressing
3 tablespoons of roasted pepper hummus
Pita bread
Paprika  and pepper
1 bushell of asparagus
Directions
Season the chicken to liking. I only used paprika and pepper because the dressing will add flavor.
Mix the hummus and vinaigrette dressing together in a bowl and then spread on the chicken. ( Do not dip the chicken inside unless you do not plan on saving the remaining dressing)
Allow the chicken to marinate for about 20 minutes. 
After the chicken has marinated, heat a skillet with olive oil. You only need enough olive oil to coat the bottom of the pan. Then add the chicken, flipping occasionally so the chicken does not stick and cook evenly.
Once the chicken is cooked, add the tomato, spinach and bell peppers. Allow to cook down and a sauce should begin to form. Once everything is cooked down you are done.
Add to pita bread and enjoy.
Asparagus Directions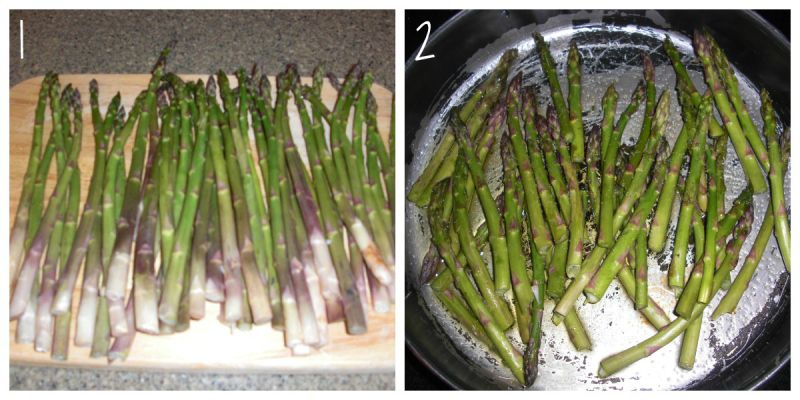 Asparagus Directions
Lay the asparagus out and find the natural bend. Snap each piece of asparagus and throw away the bottom part.
Heat a skillet with olive oil. 
Once the skillet is hot, add the asparagus and sprinkle them with salt.
Cook until they become tender or the color changes.
Note

There will be leftovers but that's okay. And as always, remember to add a little glitz to your grits and enjoy, y'all!